Hi Guys,
Desclimer

: I am new to SOFiSTik, and advace python development.
Now I am learning by doing stuff. Now coming to my question.
Can some one explain in simple terms (not like the documentation) how to setup a python project for sofistik !
I followed the instructions and code samples available in the Connect to CDB — CDB Interfaces 2020 and Read the node properties — CDB Interfaces 2020, I ended up with an error (below)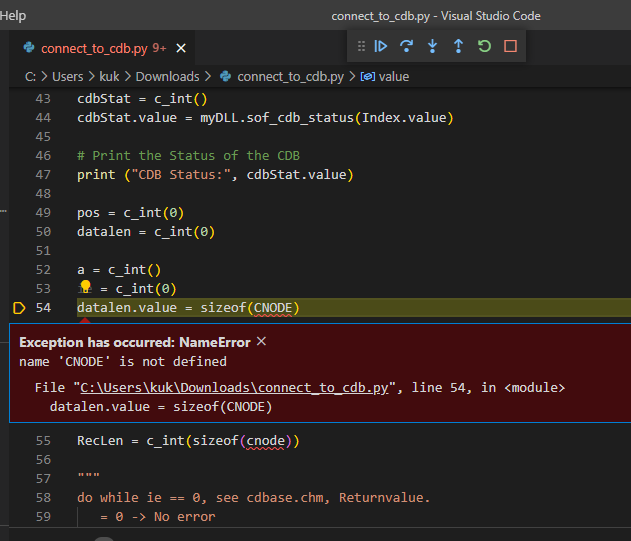 Firstly, would the code be run and debug by any python IDEs (like Jupiter, VSCode, which I used)? if not, How can I set up the project and run?
I am working on small tool for Revit, where I need to read data from CDB and do some manipulations. I did develop a Dynamo script for my task using Excel (output from sofistik), Now planning to read directly from CDB instead of relying on Excel.
So your help would be much appreciated
@sfr and @MoShMet , I have read your replies and posts, So I felt like tagging you can help me get answer

Thanks in advance!
Kuladeep K