Hello,
We are working in a concrete shell nonlinear model and our goal is to modify the stress-strain curve of the material to have in consideration the confinement following 3.1.9. EN 1992-1-1.


(We need to use a concrete material as we need to introduce reinforcement in the model)
To introduce the modified material, we are using the command: SSLA and the output diagram on the AQUA report seams satisfactory: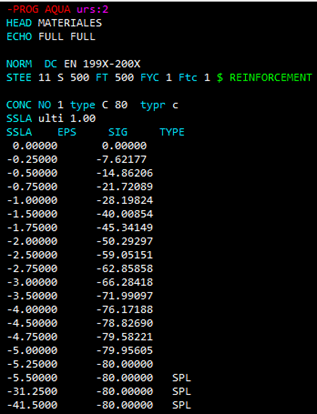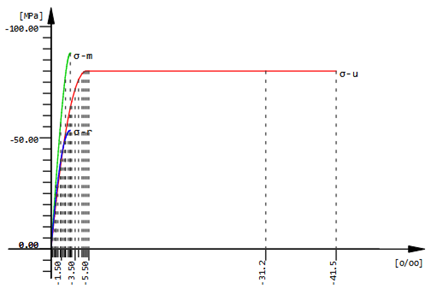 However, after numerous attempts with Non-linear ASEs we have come to the conclusion that it only reaches a strain of 3,5 ‰. Regardless of the SSLA we use we have been unable to introduce a working code that allows us to get over that limit.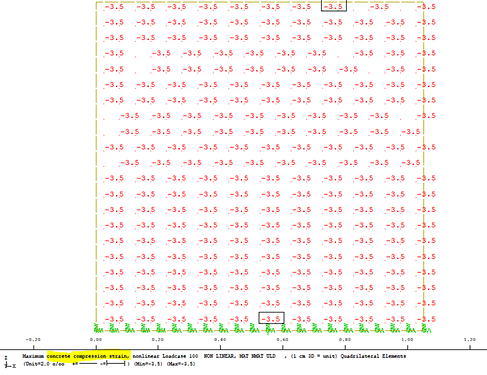 We have been investigating the following parameters without any luck: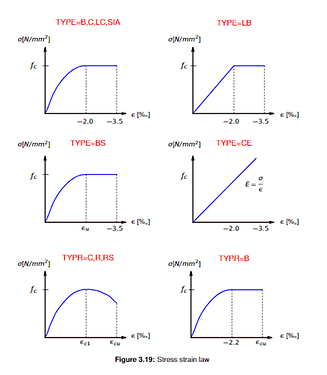 I'm attaching the teddy file with the simplified problem on a square plate, to see if you can help us achieve ductility of the concrete, overcome the phantom limit of 3.5%, and be able to apply the stress-strain curve that we described.
Thank you very much in advance

SSLA_Concrete_Confinement .dat (4.1 KB)