Hello,
could you help me please. I want to creat a modell with two blocks with different Materials and different cross sections.
I wanted to upload an example (.dat) for you, but i couldn't "Sorry, new users can not upload attachments.".
I would like to connect the volume parts without contact elements (Continum).
I have learned from all Examples, sofimshc.dat\deutsch\Volumenmodellierung, how to connet different Materials. But when cross sections are different, I always get the same error.
The modell and th resulted deformation due to the error. .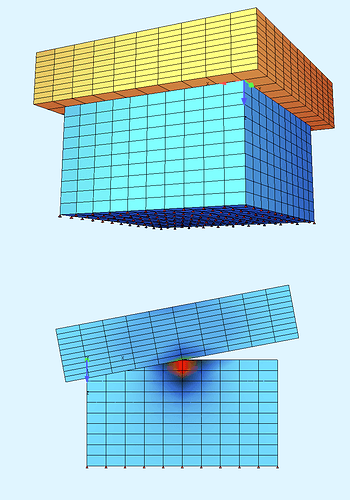 Thank you
Naser