Dear SOFiSTiK team,
I have a question regarding the used plastic potential for the non-lin.-material for Mohr-Coulomb/Drucker-Prager.
In the description for Drucker-Prager, the manual states the following implementations: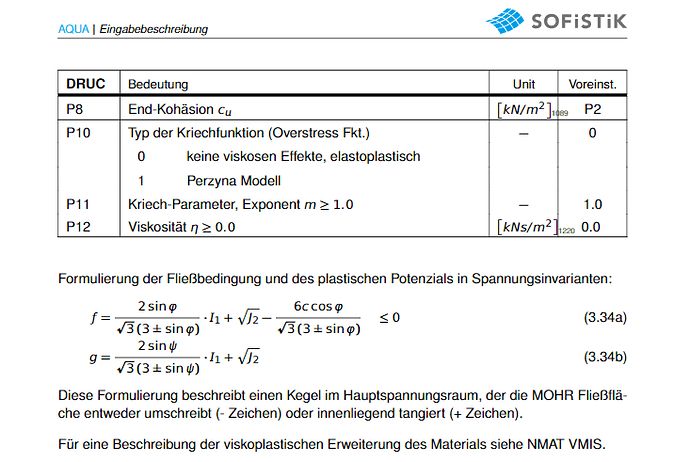 And for the Mohr-Coulomb: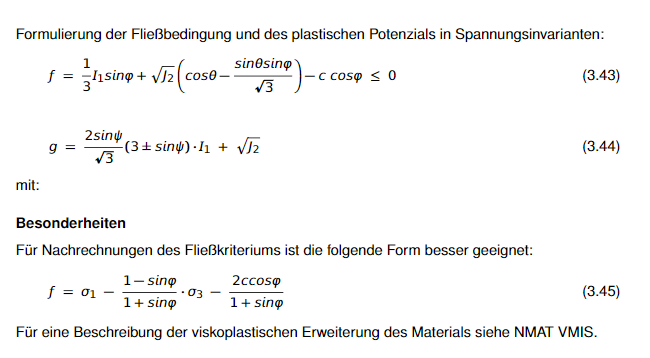 My question now is, does the Mohr-Coulomb uses the plastic potential from Drucker-Prager? If yes, then I assume that there is a typo (type-error) in the manual for Mohr-Coulomb plastic potential.
Thank you!
Best regards,
Haris