Hi All,
My name is Flavio and I'm a beginner user of Sofistik. As shuch, I'm still learning the general philosofy and how the software works.
I created a simple model of an aluminium structure. The structure is a folded sheet supported on one edge on an aluminium angle.
My aim is to model a compression only constraint (could be either area constraint or line constraint) between the angle and the folded sheet.
In the image below there is the model I created so far. Everything is working fine, except the link which is now a bilateral link (i.e. link reacts in tension and compression).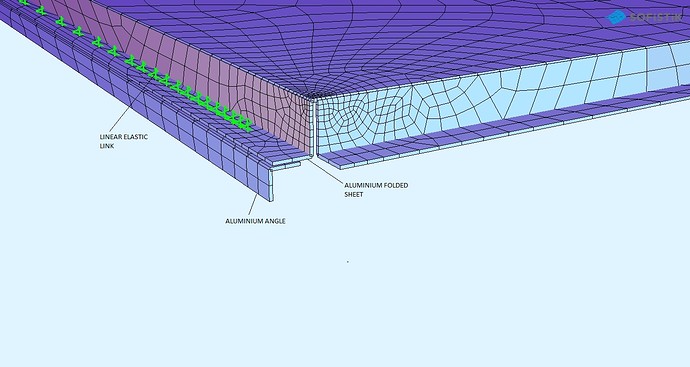 How do I define a link which reacts only in compression?
Thanks you very much.