Hello,
I am using AQB to design reinforced concrete beam elements.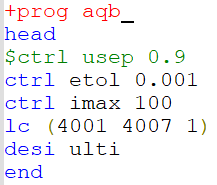 Design works well and I can see all the results in the report as well as in wingraf.
However, I cannot find the corresponding records in the CDB. This is supposed to have the key 107/LC.
What could be the reason?