Hallo all ,
I am trying to use the copy function from Sofistik tools in Revit 2022 from one slab to another similar one, but it doesn't work.
I have the latest Sofistik tool in Revit (2022-6 Build 462), and the following error message is shown.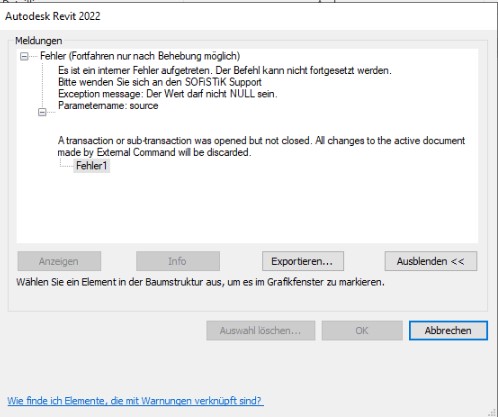 When I tried to use the same function in Revit 2020, it did work without Problems.
What can be the cause of this problem?