Hello,
I'm trying to use nonlinear analysis in SLS for a concrete slab.
I created a model according to youtube tutorial: https://www.youtube.com/watch?v=Y78kLKqSFQI
and in next step I inserted the task: nonlinear analysis.
I don't know why I can't choose any combination for nonlinear analysis: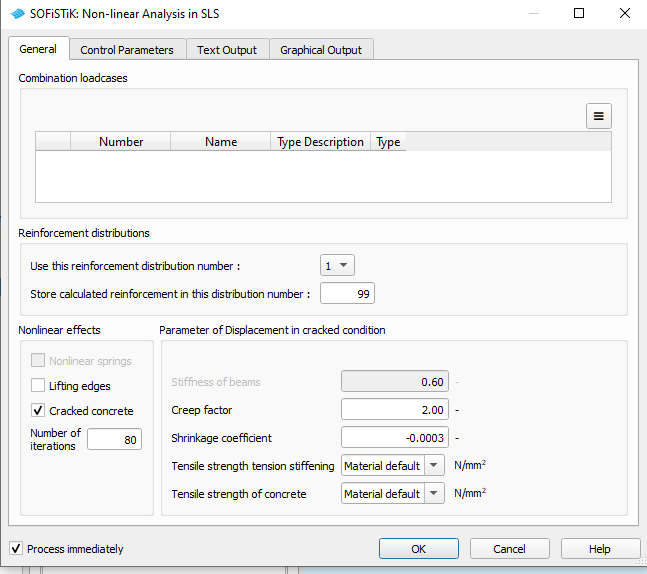 What could I have done wrong? I will be very grateful for any suggestions.