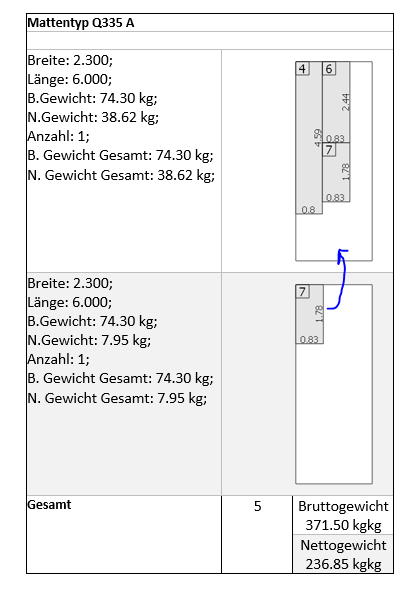 Version 2022.4
Hallo,
Warum wird bei einer Q-Matte z.B. die Pos 7 in der Mattenschneideskizze automatisch auf eine gesonderte neue Matte gelegt und nicht auf die darüberliegende Matte platziert und gedreht.
Da auf dieser noch genügend Platz wäre.
Dadurch entsteht später viel Verschnitt auf der Baustelle.
Gibt es eine Lösung für dieses Verhalten ?
Hello,
With a Q-Mat, why is e.g. Pos 7 in the
Fabric Cut List automatically placed on a separate new mat and not placed and rotated on the overlying mat.Since there would still be enough space on this.
This creates a lot of waste later on the construction site.
Is there a fix for this behavior ?