Hello,
For some time I have been trying to export my beam deformations to Excel.
I think that the only way to do this, is by exporting the nodal displacements.
The disadvantage of this is, that the nodes are not sorted per beam.
If I then want to check a group for deformation in Excel, I must first link a group to its nodes, and then use these nodes to derive the maximum or minimum deformation. This process makes my Excel file too slow.
Is there a way to add beam numbers to deformations? Where the beam numbers are sorted? This will make my project a lot easier. Thanks in advance.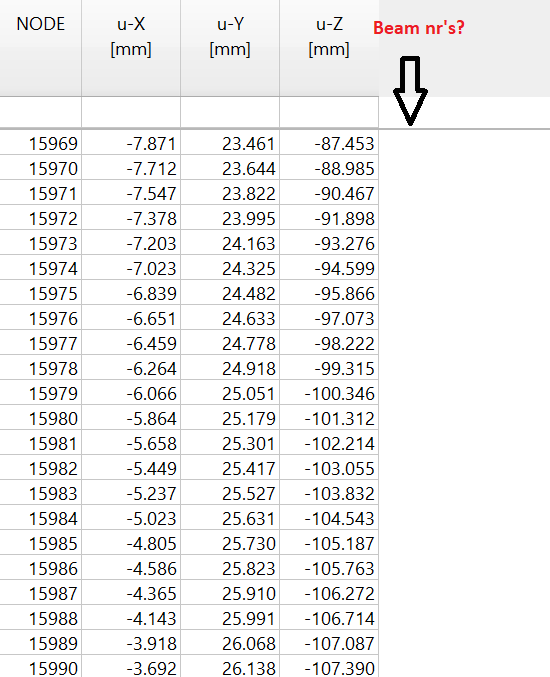 Edit: By nodes are not sorted I meant that that the nodes of a specific beam are not 1, 2, 3, …, 10 for example, but may be 1, 2, 4, 8, 12, …, 15. This slows the process in Excel a lot.