Sofistik report only shows force/stress right after stressing/grouting.
This is not quite true. Please have a look into our online training video and the related files.
On the German Training page you will find the project files related to version 2024.
When running this file, containing 13 different tendons, you will get a table inside the csm output with a list of all stresses from different construction stages for every single tendon.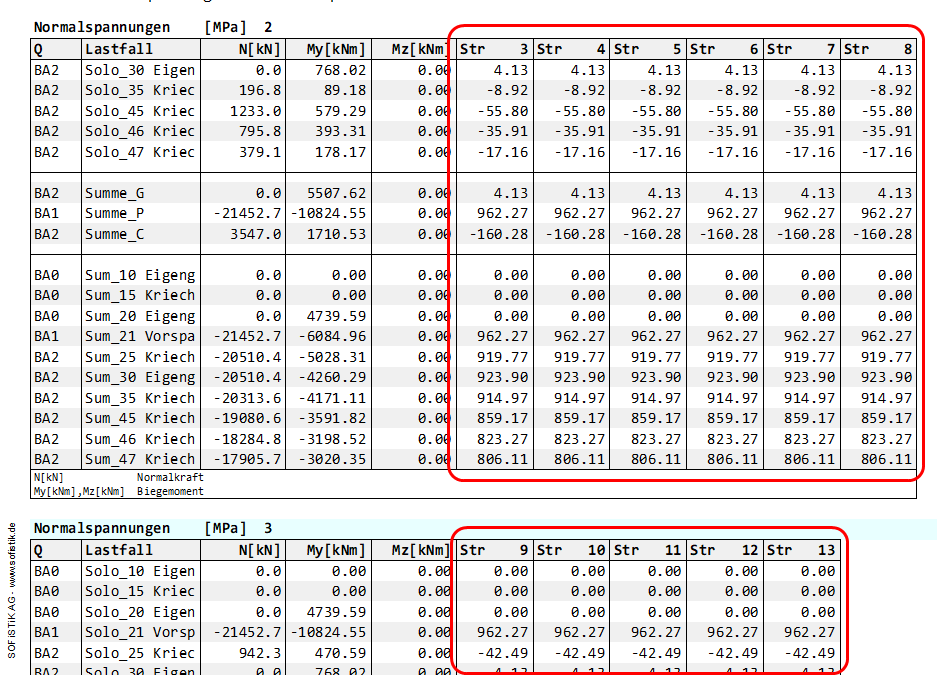 I think this is what you need.
Have a nice day.