Hello everyone,
My name is Duncan, and I am a new SOFiSTiK user. I have a question, so could you help me please? I will really appreciate that.
I am trying to find out if I change the meshing in SOFiSTiK like in ETABS (in the picture). I found on SOFiSTiK website that there is a way to do that. However, I cannot do it. I am attaching a picture for your reference.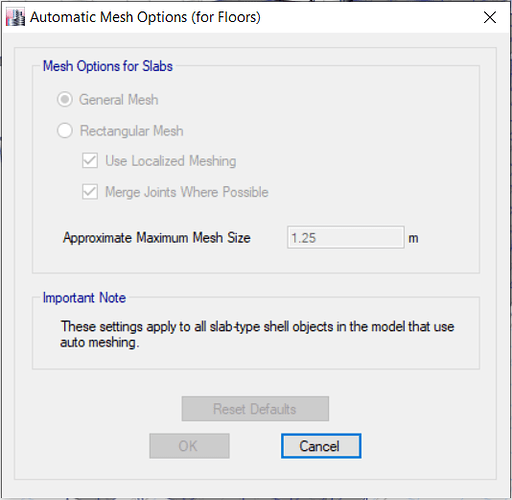 Thank you very much for your time. I am looking forward to hearing from you.
Best regards,