Hello,
when creating a section from a brep we can define additional points. If the section is viewed afterwards the numbering of the points is given automatically.
Is it possible to define specific points with user names?
Since the number of points is variable its not really practical to define the crosssection via a json file. So i tried the approach with a brep.
The different points will define different type of tendons. To keep the crossection easy to interprete it would be great if i could name the points for example T101-T10X for tendons 1 and T201-T20X for tendons 2.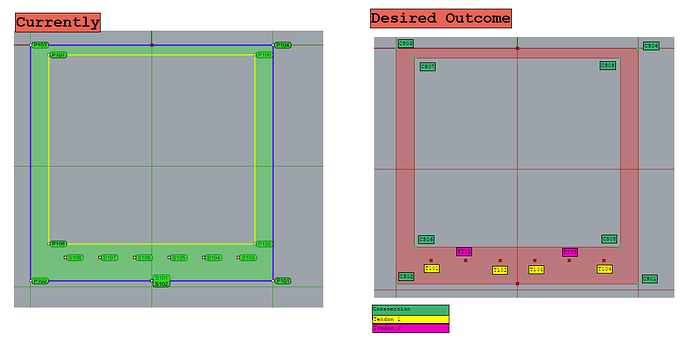 Thanks
Fabian