Hello
I have generated a result package from the Robot software and have succesfully linked it to my Revit 2021 model. My goal is to generate reinforcement using Sofistik from the table I have calculated in Robot.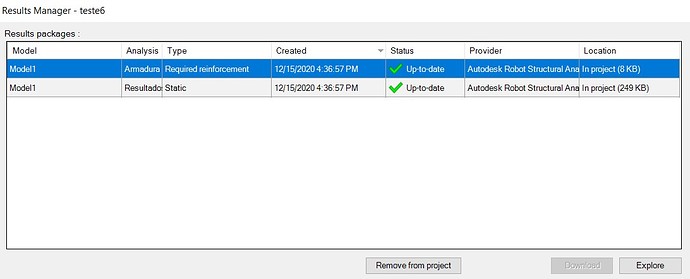 I have been using the following tutorial as a reference:
Using Design Results from Analysis for Reinforcement.pdf
(2.0 MB)
It goes,"Using the 'Create' button of RCG, the user is able to generate an automatic reinforcement proposal for beams, columns, walls and slabs. (…) After clicking the 'Create' button the user is prompted to a dedicated dialog.
Here the Revit results packages are selected as data source automatically, as no other design data is available at this step
";
Still, the design case doesn't show and I can't select "Revit results package" once I click the Create button. What did I miss?