Hi,
I'm using an educational version of Sofistik 2020
I create a composite cross section in Teddy->Aqua, the result is correct.
it's square steel tube, the overall dimension is 1m, the thickness is 10mm. The concrete is filled in the hollow part.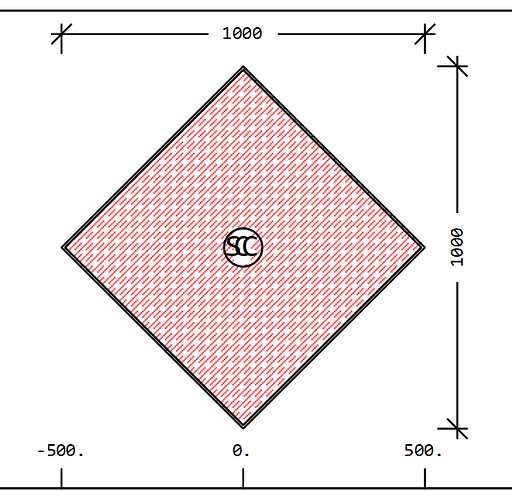 Then I import the Aqua.cdb into Grasshopper and let GH output the Aqua dat file (Aqua - GH.dat).
I compared the original Aqua.dat and Aqua - GH.dat, and found two problems:
The original Aqua has TWO materials, while Aqua - GH.dat has only ONE material.
GH add "*(180/Pi)" in the Aqua by mistake.
Original Aqua.dat
| VERT | NO | Y | Z |
| --- | --- | --- | --- |
| | 1 | '=#D/2*COS(0 * 90)' | '=#D/2*SIN(0 * 90)' |
| | 2 | '=#D/2*COS(1 * 90)' | '=#D/2*SIN(1 * 90)' |
| | 3 | '=#D/2*COS(2 * 90)' | '=#D/2*SIN(2 * 90)' |
| | 4 | '=#D/2*COS(3 * 90)' | '=#D/2*SIN(3 * 90)' |
Grasshopper generated Aqua - GH.dat
| VERT | '1' | =#D/2 * COS((0*90) * (180/Pi))' | '=#D/2 * SIN((0 * 90) * (180/Pi))' |
| --- | --- | --- | --- |
| VERT | '2' | =#D/2 * COS((1*90) * (180/Pi))' | '=#D/2 * SIN((1 * 90) * (180/Pi))' |
| VERT | '3' | =#D/2 * COS((2*90) * (180/Pi))' | '=#D/2 * SIN((2 * 90) * (180/Pi))' |
| VERT | '4' | =#D/2 * COS((3*90) * (180/Pi))' | '=#D/2 * SIN((3 * 90) * (180/Pi))' |
therefore the cross section in Grasshopper is wrong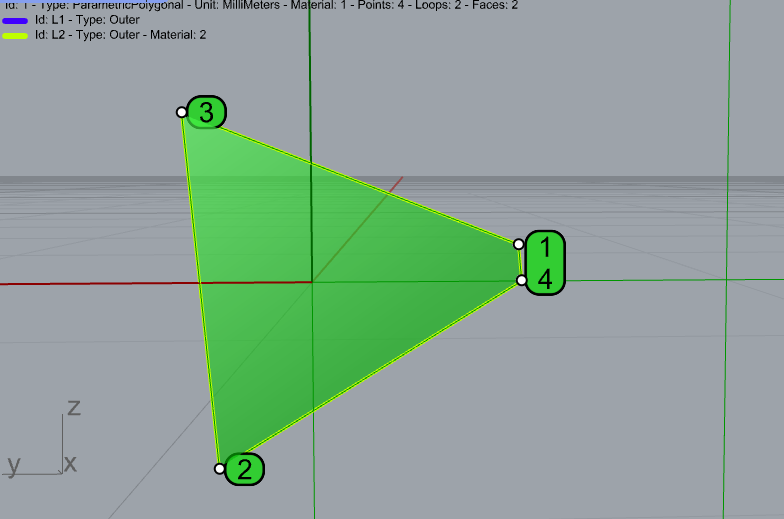 Aqua files are attached
Aqua.dat (811 Bytes) Aqua - GH.dat (835 Bytes)