Hello, I am a new user.
I am trying to use the Create tool in Sofistik and I'm using Revit 2021. Whenever I try to select a cdb file, I get the following error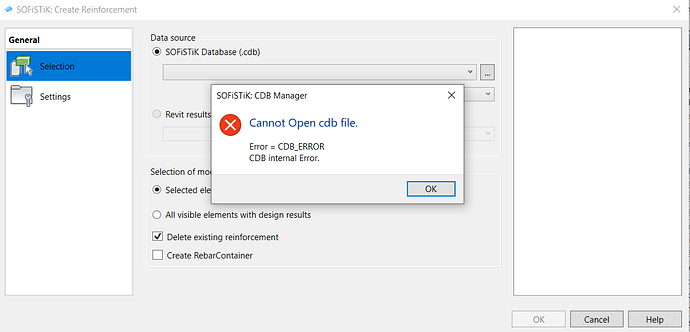 I have tried to open the cdb files that come with the Sofistik installation, as well as the cdb and project files available in the description of this tutorial:
https://www.youtube.com/watch?v=QaIUx9vYV3c
Both of them return the same error message.
I have found several people with the same problem on some forums, but none of them were able to solve it.
Thank you in advance