Hello,
When I open SOFiPLUS (-X) Modeling from .ssd file, I get the message bellow: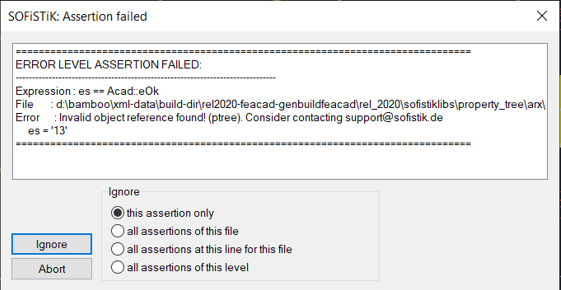 Button Ignore doesn't work. When I click on Abort, new recover .dwg file is created in the folder, but I can't open it from .ssd file. When I open the recovered dwg file, there is no export in .ssd.
How can I open the Sofiplus file from .ssd file ?
Thank you in advance.
Kind regards,
Sofija