Hi Team,
I am trying to find a reference where I could see the process a prestress force is applied on a beam. I am investigating a post tensioned cantilever bent/pier design.
I have seen Midas Civil documentation where they are dividing each beam into smaller elements and applies an UDL due to prestressing. It is closely related to load balancing method to analyze prestress beams.
See below for reference.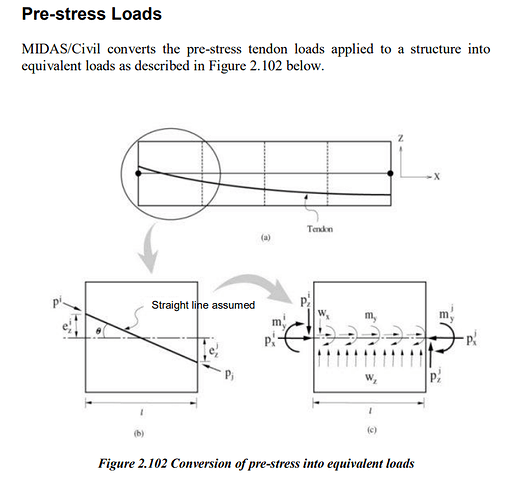 Thanks