Dear all,
I am working on my thesis. I have design combination with maxima and i would like to run an Aqb task to get the utilisation level in every element. I made it in ssd and it runs without any warrning or error message, but when i open the report the table where the program collect the cable elements is empty and i don't get any result. (It runs correctly with beam elements)
Here is the Teddy of the task:
+PROG AQB urs:67.1 $ Steel Cross Sections Resistance (Beams) (Cables)
HEAD Steel Cross Sections Resistance (Beams)
PAGE UNII 0
CTRL MSEL STEE
CTRL AXIA +2
BEAM 80001 TYPE CABL
BEAM 90001 TYPE CABL
BEAM (100001 100035 1) TYPE CABL
BEAM (110001 110035 1) TYPE CABL
BEAM (120001 120070 1) TYPE CABL
LC (30001 30002 1)
COMB GMAX LCST 2400
STRE E STYP M0
ECHO C2T OFF
END
And this is the table which i talking about: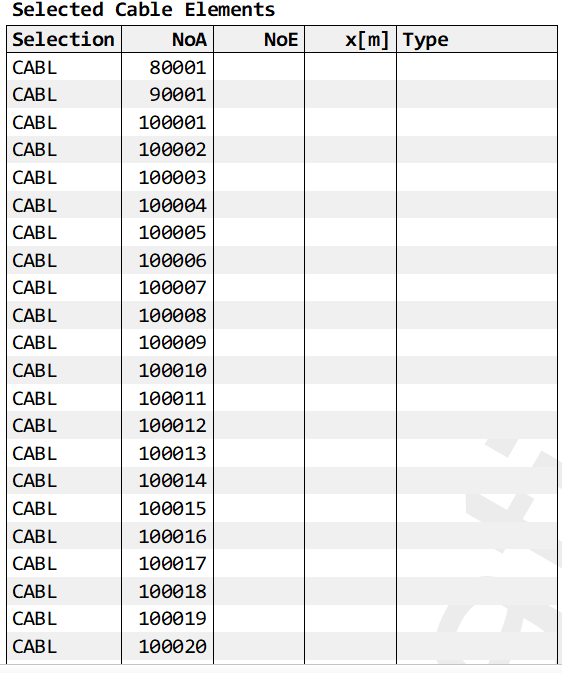 Do you have any solution?
Thanks,
Norbert Viczián
Reszletes modell_230513.dwg (1.6 MB)
Reszletes modell_230513.sofistik (558.6 KB)