Hi everyone
I was working on pneumatic structures and doing a looped analysis with external forces.
What I wanted to ask is, when we store a system with STOR YES


does it just store the system deformed state and the stress state or it also saves the forces I have applied to do the previous analysis.
I hope I am fairly clear in explaining my question.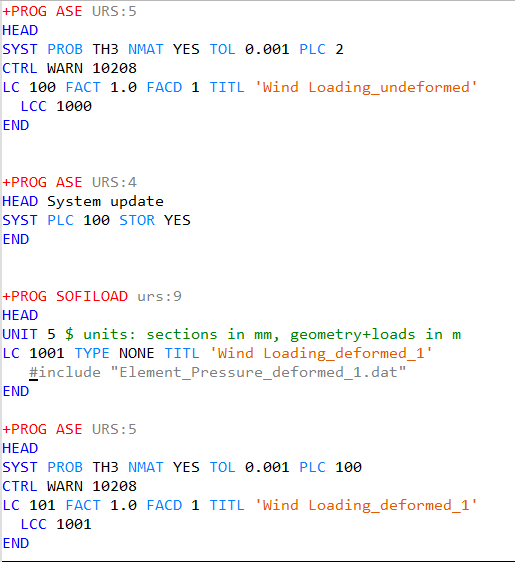 This is what I am basically doing
Thank you