Hi
I'm having some issues with extracting filtered results in the results viewer.
I have thousands of springs organized in hundreds of groups and loaded in several load cases.
I wish to extract the vertical spring forces in certain groups, but when I combine the two tables (Figure A) and filter it by groups (Figure B), I can only see a single load case instead of all the load cases I'm asking for.
Please see the figures below.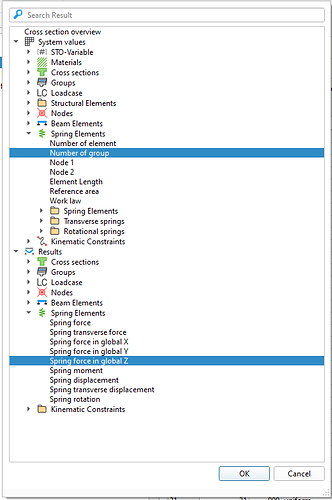 Figure A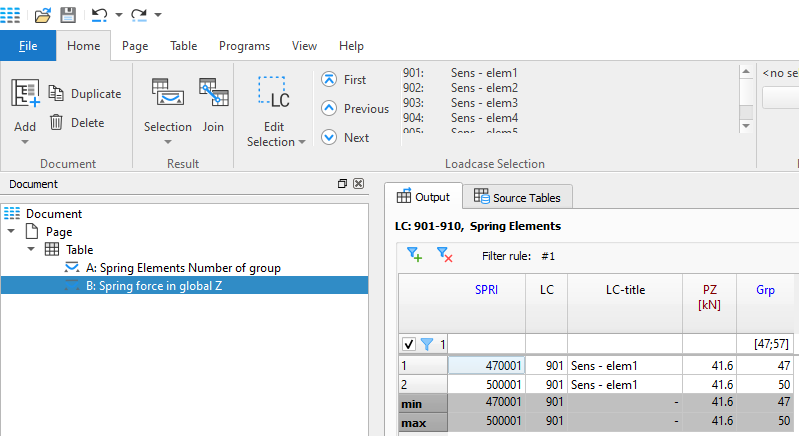 Figure B
I do have a workaround where I export it to teddy and do a loop for each loadcase, but that has multiple other downsides so I'd rather do it properly in Results Viewer if possible.
Thank you in advance